Abysses / The garden elsewhere
The garden elsewhere alludes to a non-localizable space, a threshold, a border between reality and vision.
The three panels are virtually associated to three moments of the day but do not represent a real chronologic time. The left element evokes the afternoon atmosphere,  an "earthly" dimension, the beginning of a journey. The right element a nocturnal time, stillness, contemplation. The central one the morning,  the emersion, recalling an ascension or awakening.
Il giardino altrove allude ad uno spazio non localizzabile, una soglia al confine tra reale e visione.
I tre pannelli, sono associati virtualmente a tre momenti della giornata, la cui scansione non è in termini di tempo cronologico. L'elemento di sinistra evoca il pomeriggio, una dimensione "terrena", il punto da cui inizia il percorso. L'elemento di destra un momento notturno, quiete, contemplazione. Quello centrale il mattino, la riemersione, che rimanda all'ascensione o risveglio della coscienza.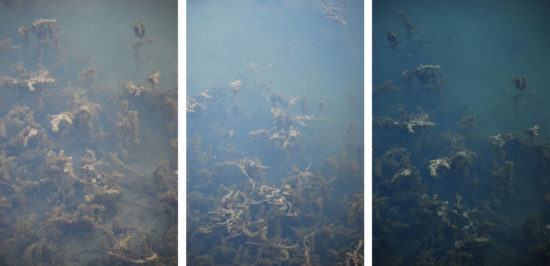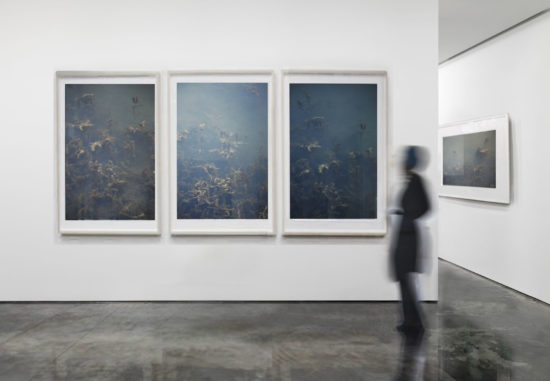 The garden elsewhere has been exhibited at:
– 15th International Photography Festival" in Pingyao, China;
– Alessandria Biennale of Photography", Alessandria
– "54th Venice Biennale", Regional Pavilion, Alessandria
– Museo Regionale di Scienze Naturali, Turin