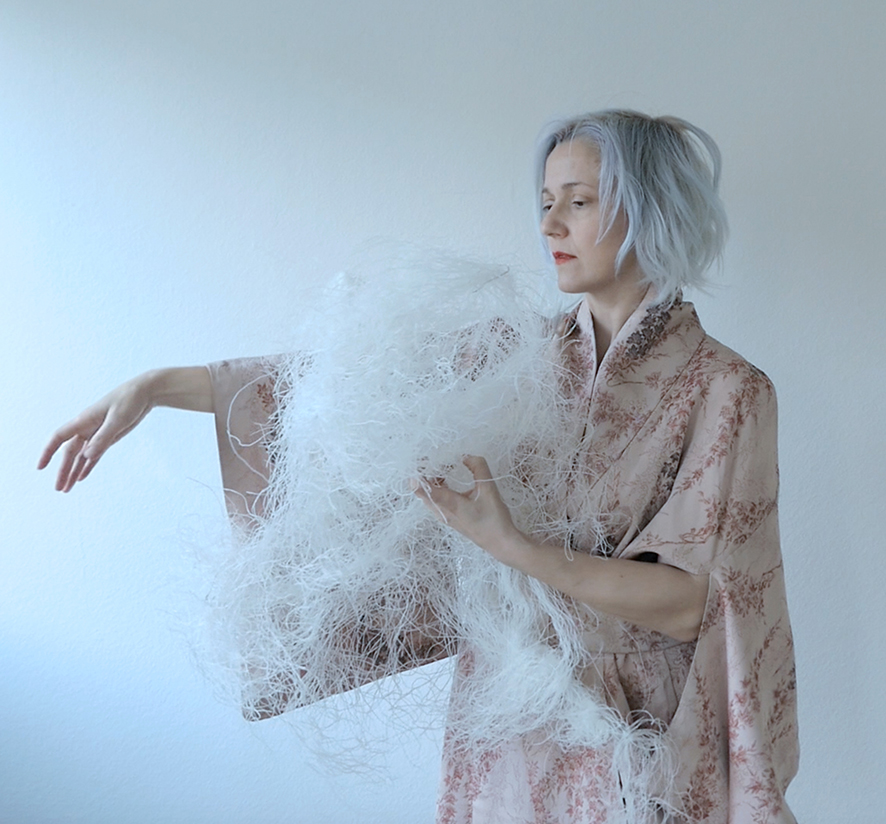 about
Daniela Bozzetto (born in Turin, Italy) attended the Art Institute "A. Passoni" and the Academy of Fine Arts "Albertina" in Turin, gaining a BA (Honours) degree in Painting in 1997.
After the years in London (2001-2005) and Paris (2010-2011) she is now living and working in Zürich.
Selected exhibitions
"Elegy of the minimal" – WBB Galley, Zurich
"Leere und Irrelevanz" – Kunstlerhaus, Ulm

"Home and Dream – 15th International Photography Festival",
Pingyao, China
"Disturbances and disorders – Alessandria Biennale of Photography",
Alessandria
"54th Venice Biennale",
Regional Pavilion, Alessandria
"Alimento dell'anima – 65th Edition Premio Michetti",
Michetti Foundation, Francavilla al Mare (CH)
"Hydromemories",
Natural Sciences Museum, Turin
"De profundis ad stellam",
Galerie G, Paris
"Daniela Bozzetto – Vacui",
C.R.A.C. – Contemporary Art Research Centre, Cremona
"Cahuita Project",
Cahuita, Costa Rica
"Dell'intangibile e del vero – Pho.To Ambiente",
17th Environmental Film Festival CinemAmbiente", Cortile del Maglio, Turin
"Made in Turin", Birago Palace, Turin
"Quotidiana", Al Santo Museum, Padua
"49th Campigna Award",
Contemporary Art Museum Vero Stoppioni, Santa Sofia (FC)
"Nuovi Arrivi – Reale come un sogno, vero come un ricordo",
Academy of Fine Arts "Albertina", Turin
"White",
JK gallery, London
In 2007 she has been awarded with the "Pagine Bianche d'Autore Prize"
and the "Azimut 10 years Jury Award".
In 2011 she attended a 6 months residency in Paris – Fondation MXC in collaboration with Societé 23 Janvier – exhibiting at Galerie G, Paris.
In 2006 she has participated in the residency/workshop "Art and Territory", exhibiting at the Contemporary Art Museum Vero Stoppioni, Santa Sofia (Italy).
From 2003 to 2005 she has been teaching in London at the "City and Islington College".