---
TOdays festival 2017
---

STILL LIVE
25th August – 27th August  2017
Gagliardi e Domke Gallery
Via Cervino 16, Torino
artists:
Daniela Bozzetto, Davide Fasolo, Massimo Liuzzi, Paolo Pieretto, Oltre Collage, Gosia Turzeniecka.
---
cavallerizza reale
---

HERE
200 artists
9 days of exhibition, talks, performances
13th – 22nd May 2016
Cavallerizza Reale
Via Verdi 9, Torino
---
the 15th China Pingyao International Photography Festival
---

'HOME AND DREAM'
Pingyao International Photography Festival 2015
Pingyao, Shanxi, China
september 19th – september 25th 2015
Italian contemporary photography: 'The crossing border'
curated by Giulia Pra Floriani
artists: Daniela Bozzetto, Michela Forte, Liubodrag Andric

---
65° edizione Premio Michetti
---

'ALIMENTO DELL'ANIMA'
65° EDIZIONE PREMIO MICHETTI
curated by Tiziana D'Acchille
july 26th – august 31st 2014
Fondazione Michetti
Museo di Piazza San Domenico, Francavilla al Mare (CH)
artists:
Riccardo Ajossa, Giovanni Albanese, Sara Bandini, Antonio Barbagallo, Pierluigi Berto, Marina Bindella, Daniela Bozzetto, Matteo Bultrini, Aurelio Bulzatti, Leonardo Cambri, Alfonso Cannavacciuolo, Sauro Cardinali, Filippo Ciavoli Cortelli, Luca Coser, Elisabetta Diamanti, Stefania Fabrizi, Roberto Ferri, Michela Forte, Fathi Hassan, Paolo Iacomino, Pierluigi Isola, Ana Kapor, Paolo La Motta, Alessandro Lato, Paolo Laudisa, Andrea Lelario, Riccardo Luchini, Enrico Luzzi, Giovanni Maranghi, Andrea Martinelli, Mauro Maugliani, Licinia Mirabelli, Giuseppe Modica, Mariano Moroni, Stefano Mosena, Beatrice Nencini, Giorgio Ortona, Pierfranceschi Maurizio, Giosuè Ripari, Raffaele Rossi,Sandro Sanna, Antonio Sannino, Doriano Scazzosi, Vincenzo Scolamiero, Elvezio Sfarra, Franco Sinisi, Anna Skoromnaya, Giuseppe Nicola Smerilli,Gloria Sulli, Francesco Verio, Virgilio, Antonello Viola, Andrea Volo, Cordelia von den Steinen, Alfredo Zelli
---
dell'intangibile e del vero
---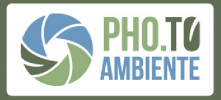 PHO.TO AMBIENTE
Exhibition for  the 17th Environmental Film Festival CinemAmbiente
30th may – 5th june 2014
Cortile del Maglio
Torino
solo shows of the artists:
Daniela Bozzetto – 'Dell'intangibile e del vero'
Davide Carrari – 'Meduse'
Pierluigi Fresia – 'Caccia Notturna'
Ellie Kealey – 'Afghanistan'
---
future – le stanze del futuro
---

FUTURE – LE STANZE DEL FUTURO
En Plein Air – contemporary art, Pinerolo (To)
7th september  -  31st  december 2013
curated by Elena Privitera e Marco Filippa
---
hydromemories
---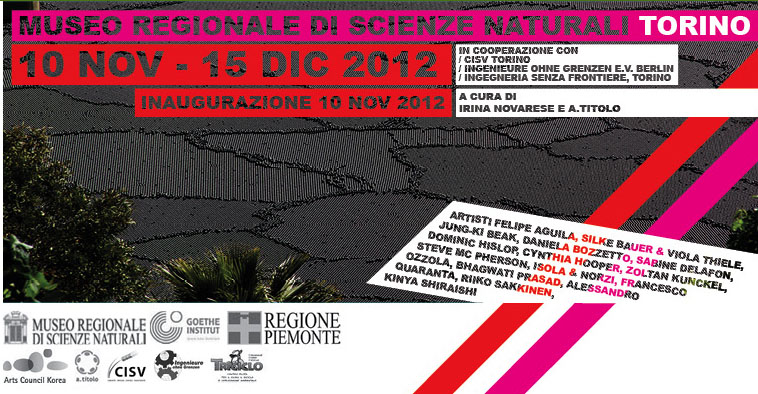 HYDROMEMORIES
Museo Regionale di Scienze Naturali di Torino

november 10th – december 15th, 2012
curated by Irina Novarese and A.Titolo
artists: 
Felipe Aguila, Silke Bauer & Viola Thiele, Jung-Ki Beak, Daniela Bozzetto, Sabine Delafon, Dominic Hislop, Cynthia Hooper,  Zoltan Kunckel, Steve Mc Pherson, Isola & Norzi, Francesco Ozzola, Bhagwati Prasad, Alessandro Quaranta, Riiko Sakkinen, Kinya Shiraishi.
---
biennale di venezia
---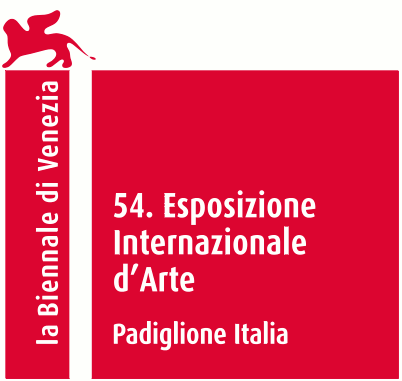 54° BIENNALE DI VENEZIA
PADIGLIONE REGIONALE PIEMONTE
Palazzo del Monferrato, Alessandria
25.09 – 30.11.2011
curated by Vittorio Sgarbi and Sabrina Raffaghello
artists:
Francesco Casorati,
Enrico Colombotto Rosso,
Piero Ruggeri,
Giacomo Soffiantino,
Alessandro Bellucco, Mauro Biffaro, Luciano Bobba, Corrado Bonomi, Daniela Bozzetto, Carlo Cane, Ilenio Celoria, Antonio Ciarallo, Gianni Colosimo, Pasquale Direse, Mario Fallini, Piero Fogliati, Vittore Fossati, Daniele Giunta, Furio Giovannacci, Roberto Goffi, Pierpaolo Koss, Arrigo Lora Totino, Mirco Marchelli, Mara Mayer, Piero Mega, Sergio Muratore, Chiara Pirito, Tamara Repetto, Edoardo Romagnoli, Claudio Rotta Loria, Giancarlo Soldi, Barbara Uccelli
---
biennale di fotografia di alessandria
---

BIENNALE DI ALESSANDRIA - CONTEMPORARY PHOTOGRAPHY
"Disturbances and disorders"
Cittadella di Alessandria
14th April – 31st July 2011
curated by Sabrina Raffaghello and Francesca Baboni
---
de profundis ad stellam
---

DE PROFUNDIS AD STELLAM
Galerie G, Paris
Exposition du 12 novembre au 17 décembre 2011
Galerie G présente 7 artistes contemporains dont le travail explore des thèmes évoqués par les contradictions entre la lumière et l'obscurité, ainsi que les métaphores qui s'y attachent : la vie et la mort, l'impermanence, toujours dans un équilibre entre fascination et rejet.
Les artistes :
Daniela Bozzetto, Patricia Corre, Lyang Kim, Diane Sara, Hugo Verlinde, Hsinli Wang, Rebecca Young
---
"… erba e fior che la gonna…"
---
"… erba e fior che la gonna…"
VisionQuesT gallery and UnimediaModern Contemporary Art, Genoa
17.06 – 24.09.2011
artists:
Joseph Beuys,
Piero Gilardi,
Mimmo Jodice,
Andy Warhol,
Cinzia Ambrosini, Fernando Andolcetti, Araki, Francesco Arena, Vasco Ascolini, Nanni Balestrini, Mauro Battiston, Douglas Beasley, Connie Bellantonio, Stefania Beretta, Beppe Bolchi, Corrado Bonomi, Daniela Bozzetto, Heike Buelau, Silvia Camporesi, Ugo Carrega, Maurizio Carucci, Guido Castagnoli, Bruno Cattani, Alik Cavaliere, Sandra Chiesa, Cesare Cicardini, Cosimo Cimino, Andrea Contin, Claudio Costa, Philip Corner, Mario Commone, Roger Cutforth, Arturo Delle Donne, Daniele Ferrarazzo, Bertrand Flachot, Antonio Flamminio, Limbania Fieschi, Pierluigi Fresia, Francesca Galliani, Maurizio Galimberti, Giuliano Galletta, Flor Garduño, Mauro Ghiglione, Giacomo Giannini, Gianluca Groppi, Angelo Gualco, Dorothy Hong, Peter Hutchinson, Carla Iacono, Mirta Kokalj, Mario Lasalandra, Emanuele Magri, Fulvio Magurno, Mauro, anfredi, Malena Mazza, Luca Mengoni, Nino Migliori, Fiammetta Miraglia, Alzek Misheff, Paola Mongelli, Amandine Nabarra-Piomelli, Anna Oberto, Mauro Panichella, Ben Patterson, Giuseppe Pellegrino, Federico, iccari, Ivan Pinkava, Anna Positano, Lucio Pozzi, Angelo Pretolani, Elettra Ranno, Antonello Ruggieri, Jan Saudek, Ferdinando Scianna, Serge III, Berty Skuber, Paolo Simonazzi, Aldo Spinelli, Rebecca Szabo, Takako Saito, Jacqueline Tune, Ben Vautier, Alessandra Vinotto, Giulia Vasta, Luigi Viola
---